We just returned from a couple of weeks of free range exploration in Northern California and Oregon, a well deserved time out before we head to UCSF tomorrow for my 7th TACE treatment. Journals and photos to come in the next couple of weeks. For now I'm taking you on a little side trip.
On the way home, June 9th, we headed south from Bandon to McKinleyville to spend the night with friends Tom and Linda. One of the prettiest sections of the journey on Highway 101 is from Crescent City to Eureka through the redwoods. As we started down the ridge towards Eureka we spotted a juvenile Black Bear at the treeline. In the many decades we've traveled this road this was our first sighting. This had to be some sort of sign. When we got home I looked up Bear Medicine. Clear as a bell.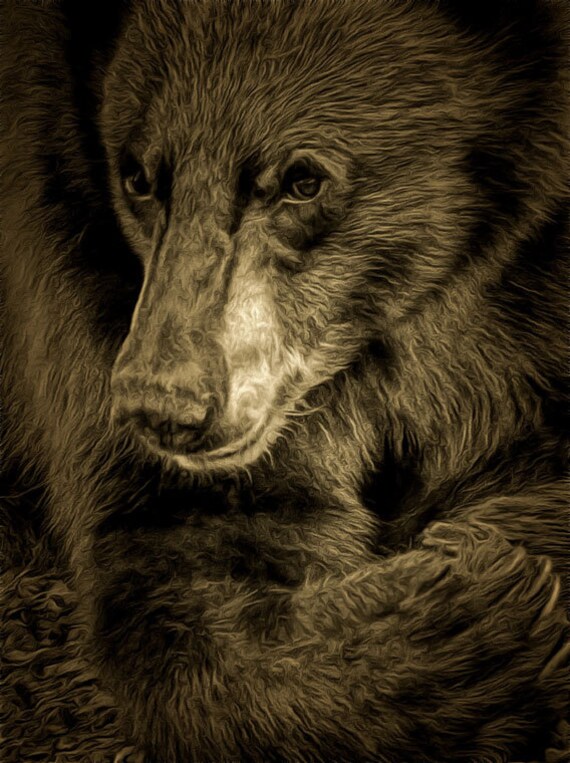 When you invoke the power of the bear totem, reflect on the qualities of inner strength, fearlessness, and confidence in yourself and how you can project them in your world.
Since the bear is often associated with shamans in many traditions, this spirit animal can symbolize healing abilities and stepping into the role of the healer.
Standing against adversity; taking action and leadership.
The essence of Bear teaches us how to dream what is desired into physical reality.
Post Script: The doctor doing my procedure tomorrow called this morning to introduce himself and remind me when to be there, to fast after midnight, and that I would, as before, be there overnight. I told him I had a very important question and he "sure anything". What I wanted to know was if the televisions in the recovery section (at each bedside with headphones) got the local station that will be televising the NBA finals (I am not normally a basketball fan, but we all have the fever this time around). He said "I think so, but as a back up plan bring your iPad. They have WiFi and you can probably stream the game". How's that for patient support and customer service?
Off to San Francisco at o'dark thirty.