Could the third time be the charm? Only time will tell. We're off to SF once again and back to our little aerie on Cole Street.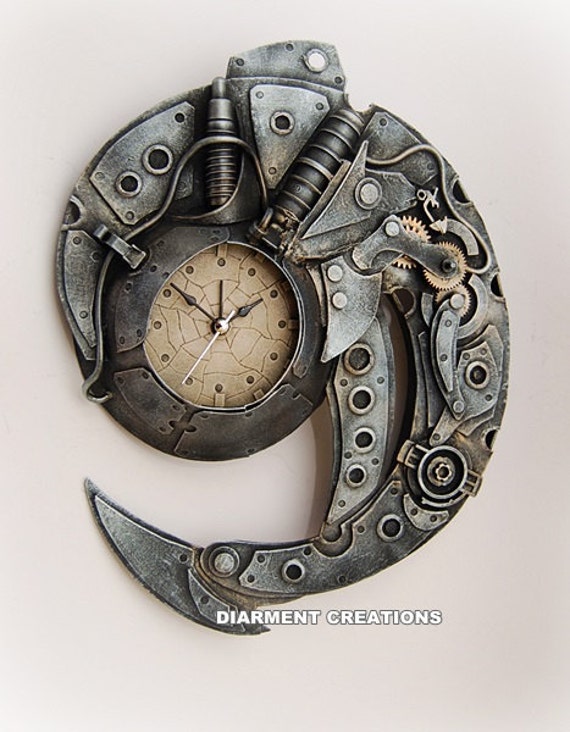 Steam Punk Spiral Time Clock
It's kind of a damp and blustery day, otherwise known as summer in the Bay Area.
Our hosts gave us a suggestion for a place to eat so we took off on a late afternoon reconnaissance mission to the Haight-Ashbury to find Magnolia. Unfortunately it's crowded, loud and just pub food ~ so not what we're looking for today. We did get a mile and half walk in and enjoyed people watching, window shopping and the street art. Conclusion was that it's a perfect afternoon to be curled up with a good book.
The City from the Marin Headlands
Decided to dine in and went next door (literally) to Say Cheese to pick up goodies for an indoor picnic. We had hot apple pie for dessert ~ brought one of Rod's to share. Oh Baby!
TACE III went well, my usual overnight in recovery was quite comfortable except for the fact my bed was a stones throw from the ice machine and one of the self closing, I can be loud if I want to, slamming doors. Oh well, my night nurse wakes me up every two hours to check vitals so it's really a non issue.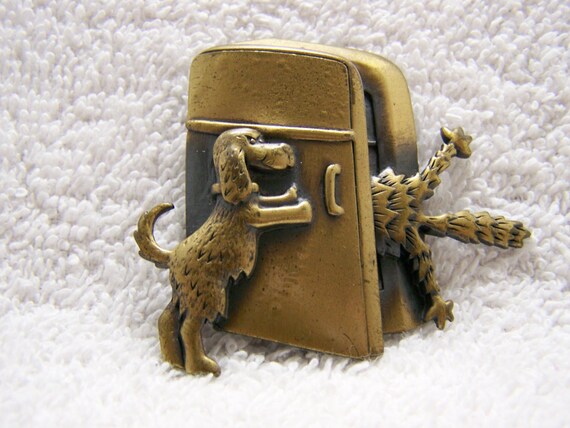 Vintage JJ Cat Broach
I asked the attending physician to come talk to me before I was released on the 24th. I'd had my first MRI a few days before this TACE and felt it might be a good time ask some questions about progress. A
good portion of the tumor is dead,
but tumors are tenacious and will try and get other arteries to feed them so they can grow and not die. Think Audrey II from Little Shop of Horrors.
He

said "the whole process is akin to that kid's game called Whack-a-Mole". I hadn't heard those words in 30 years. I just burst out laughing, talk about lightening a load a bit, I get it now.
I do need to return to UCSF for TACE IV on August 20th: for a follow up look at Audrey II and to go after a small abnormality first seen in January. It may not be another tumor but it's prudent to proceed as if it was.
Aside: So I'm at the Post Office this morning to mail a package (August 6th) and start chatting with the lady in front of me in line. There was a really large and strange piece of equipment visible through the walk up window. I said "I wondered what that is?" and she replied "Must be a Whack-a-Mole". I rest my serendipitous case!
Things are good, I'm back in the pink once again after TACE III. We've been making apple sauce, canning pears, and gardening. I'm spending a lot of time in my studio.
Not off on any camping trips yet, but we have an invitation to spend a few days at Emandal Farm outside of Willits near the end of the month and we have a date for the Giants tomorrow. Think we'll take the Ferry out of Larkspur for a new adventure.