Heavens to Murgatroyd, my last De-Liver Me Tour update, The Game Changer, was on February 5th.
My apologies for the delay, but by the time you finish this you'll totally get why.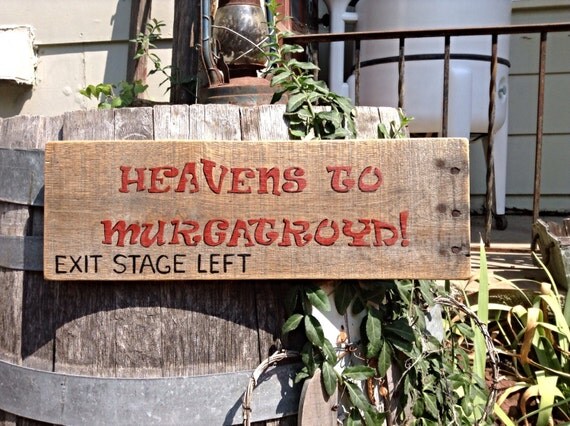 First off I'm totally recovered from the early January surgery to remove my spleen and the tumor on the tail of my pancreas. We're back walking 1-4 miles a day, gardening, spending time with friends and neighbors and planning road trips for summer and fall. Now, on with the chapter at hand.
Can you spell Kerfuffle?
How appropriate that this descriptive word originated with my Scottish ancestors:
Confusion, disorder, chaos, or fuss

A minor disturbance

Smaller than a contretemps, larger than a snag

Involving more people than a SNAFU or a stink

A social imbroglio or brouhaha



01/06/15 ~ Received notice from UCSF that I had been removed from the liver transplant list, no mention that the authorization for continuing care was cancelled by Kaiser.
02/02/15 ~ Received Letter of Authorization from Kaiser extending coverage of medical care at UCSF Liver Transplant Department through 02/27/16. Say What?
02/10/15 ~ Appointment with my doctors at UCSF, at request of Kaiser to review continuation of Hep C medication. Original order was to treat only until transplant, not through full cycle of 24 weeks.
Kaiser was questioning whether treatments
should continue. UCSF told Kaiser it was in my best interests to continue the regimen for full 24 weeks (through April). It won't change any outcomes with the cancer, but will take some of the burden off my compromised liver. UCSF received approval to finish Hep C regimen.
03/10/15 ~ Quarterly MRI done at Kaiser, verbally requested by my doctors at UCSF and Kaiser. We're talking stem to stern, top to bottom, the organ parade.
03/18/15 ~ Received a summary of MRI assessment from my gastroenterologist at Kaiser. All the news was good except for an undecipherable comment about my liver.
My first response was WTF does this mean?
"Vague, nebulous enhancement is detected immediately caudal to treated lesion in the posterior aspect of right hepatic dome as demonstrated on image 19 of series 8. No discrete, early arterially enhancing lesion with rapid washout is seen within liver."
Daily walks around Sebastopol: perfect Kerfuffle antidote
.
03/19/15 ~ Contacted
my Kaiser gastroenterologist and requested a translation to plain English, but even she didn't know what to make of it.
Emailed my Kaiser/UCSF Coordinator (based in Oakland) and ask her to make sure MRI and assessment got to my UCSF doctors since they had been treating me since 2013

.

She explained I no longer had a coordinator since I was off the transplant list and she couldn't help me. She said my Kaiser doctor

would have to request an authorization, but not how to do it. Argh!
03/24/15 ~
Emailed my backup doctor at UCSF (primary doc on maternity leave) about MRI. She said she'd request further information from Kaiser and would get back to me.
04/01/15 ~ Hello anyone home? Still no word from Kaiser or UCSF. I e
mailed my Kaiser gastroenterologist again. She had been
able to reach UCSF doctor who said she'd
ask for MRI images and that a verbal authorization is enough for them for now. Not sure that would fly, she
placed a written request for authorization as well.
04/02/15 ~ Received a written authorization for medical care through 09/30/15 and it requested I make an appointment with my UCSF doctor. I set it up for May 11th. The same day I received a c
all from UCSF that the authorization hadn't been received, even though it had been faxed twice by Kaiser to number given by UCSF. Really?
04/09/15 ~ Received call from scheduling at UCSF who wanted clarification on Authorization and what it was for and ask that I fax her a copy. Seriously, she's asking me?
She also said authorizations are usually only for one visit, not multiple visits through end date.
My guess is that the authorization only covered review of my MRI.
04/17/15 ~ Got word that the UCSF Tumor Board had met and recommended another TACE on an area previously treated, there may be a small residual tumor there.
Sounds like one of my pet hepatocarcinomas, Audrey or Carmine, has busted a seam and stepped out of bounds.
Since I'm no longer on transplant list the TACE requested may be performed at Kaiser San Rafael, but even that isn't clear at the moment. Still haven't heard from them.
UCSF has not been at all clear on this transition and hasn't communicated what they need from Kaiser departments, doctors or me for that matter. On the other side of the coin, UCSF says Kaiser is not very cooperative about protocol and picky about what they'll approve.
"So what we have here is failure to communicate"
Strother Martin ~ Cool Hand Luke
"The single biggest problem in communication
is the illusion that it has taken place."
Oxymoron of the week
"Sounds like Congress in Action"
I said that
My primary doctor at Kaiser is prepared to start rattling cages by the end of the week if this isn't resolved. I found out last night that my primary doc at UCSF returns on May 5th. She sent me a message to give her a call. Perhaps we can finally get this train out of the station.