I have two shops on Etsy: ShelleyMDesigns and BeyondTime. The first showcases my own designs: one of a kind necklaces, and beaded serving, bar and desk sets. The second showcases vintage books, paper ephemera, and children's books published by my grandfather, John Sherman Bagg.
Recently I've been spending more time on Etsy for a different reason. I am part of the Brave
Team, a collection of individuals who create beautiful treasuries, sixteen piece art collages, dedicated to those who fight chronic illness, their caregivers, and families. We aren't there to sell our wares, simply to create beauty, to brighten a day. I've been a caregiver and I am now a warrior so this seemed like the right place to be. This journey has allowed me to discover some incredibly talented artists along the way.
Here's a find from my latest treasury entitled ~ Brave: Weave a Rainbow.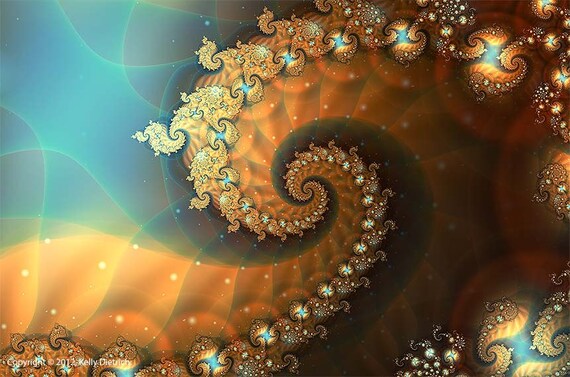 Celestial Staircase Spiral
If you click on the link below it will take you to the treasury. If you want to see more click on "braveteam" in the tags section of the treasury and it will connect you to additional works from the team.
Take a moment out of your busy day and do something special for someone. Little gestures, creative support and a smile can work wonders. Here a few other discoveries.