Once again I'm headed to Elko, NV for the National Cowboy Poetry Gathering. Last year was my first experience. I went with my friend Carol and had an absolutely incredible adventure. I had no idea what to expect and got my boots blown off.
The Gathering is a grand celebration of the west. This years focus is the southwest, specifically Arizona and New Mexico. Both states celebrate their centennial year of statehood in 2012. I'm especially interested because I have ties to Arizona history. My great grandfather, Stanley Chipman Bagg was at one time the editor of the Tombstone Epitaph. My grandfather John Sherman Bagg discovered the Catherine Mine near Lake Mojave. Some of the historic information states SC discovered it, but the real story is that JS was under 18 when he filed the claim and had to put it in his father's name!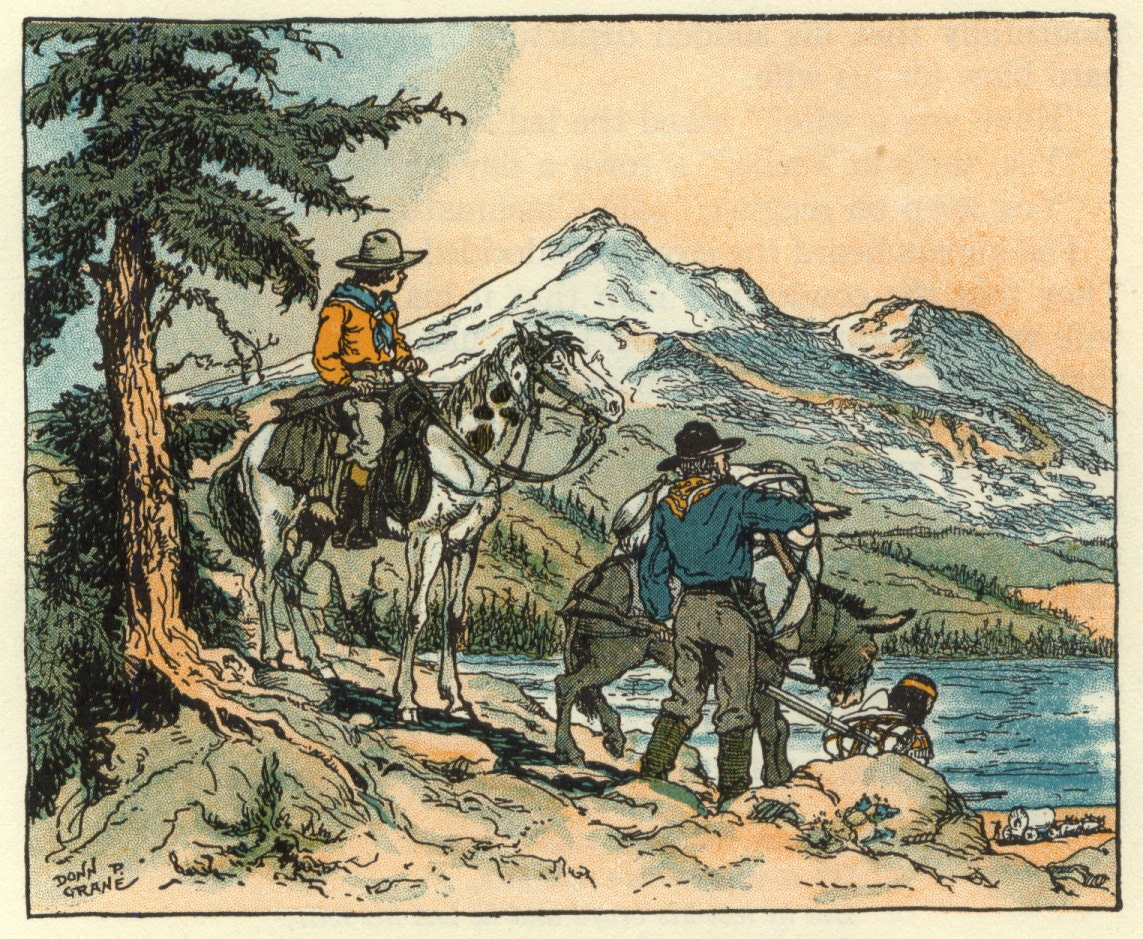 Children's book illustration from
The Poet of the Sierras published in 1937
Cowboys, ranchers, and denizens of rural and urban environments come together in Elko to enjoy a week of workshops, poetry, music, art and history.
I'm introducing my darling husband, a rural Oregon boy, to the Gathering this year.
We'll meet up with friends from Idaho, Nevada and California that we rarely get to see. Trisha's Posse rides again and we'll celebrate the friends who could not join us, but who will be there in spirit!
Instead of making the drive all in one day like last year, Rod and I decided to take it easy: have dinner with friends and spend the night in Reno. We were planning on getting home by 2/6 but we just found out we have no promises to keep so if the weather holds we may do a little exploring.
I'm t
aking my camera this time so there will be words and pictures. Do put
this one your Bucket List. For more information go to the Western Folklife Center website at http://www.westernfolklife.org/