All you have been and seen
Not You but I
Have seen and been and wrought
Pilgrim, Pilgrimage and Road
Was but Myself toward Myself
And be the Eternal Mirror that you saw
Into Darkness wide r
eturn
And back into your Sun subside
I knew these words weren't my own so I did a little early morning research. The lines are from a poem called A Face in the Mirror by 12th Century Persian poet Attar.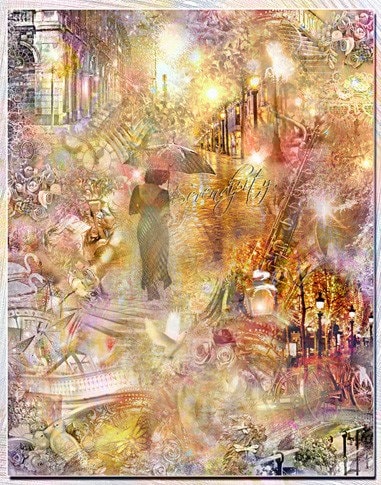 My whole life has been a series of serendipitous connections and threads.
In retrospect these words were a prescient prelude to my month long adventure of self discovery in the Northwest and Canada that began August 18th of that same year. At the time of this journal entry I had no inkling of what was ahead, but then again, perhaps I did ~ food for thought.